Gift Voucher $200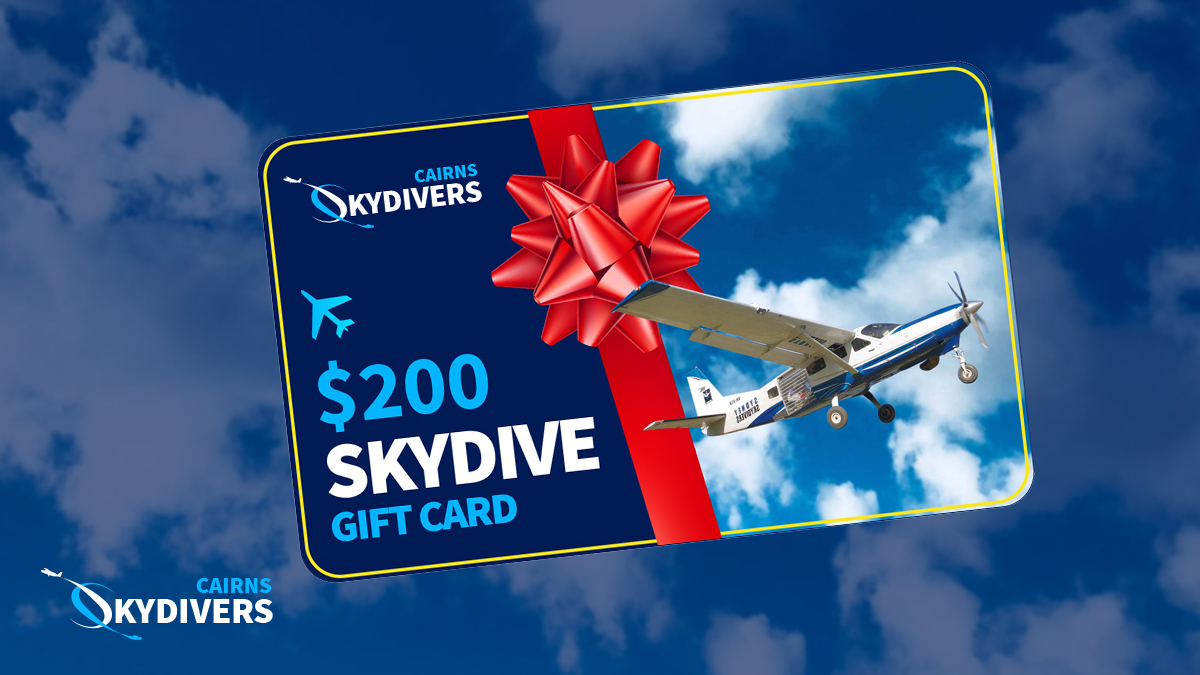 Cairns Skydivers gift vouchers can be purchased for various values which can be used towards any of our skydive products or choose one of our great value vouchers for the entire value of the skydive.

Vouchers are sent instantly by email and are valid for 3 years. Vouchers can be booked online instantly or give us a call on 07 4015 2466

The voucher value may also be applied towards any of our add on products such as video packages.