Cairns Tandem Skydive up to 14,000ft [Self Drive]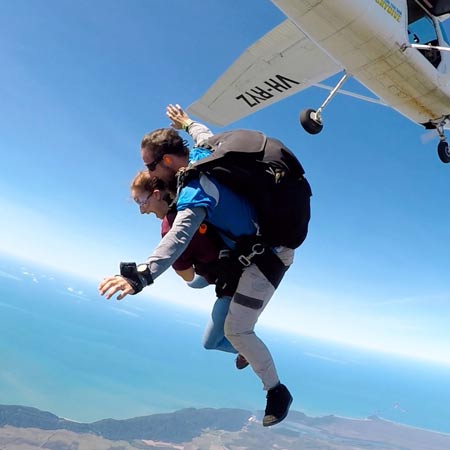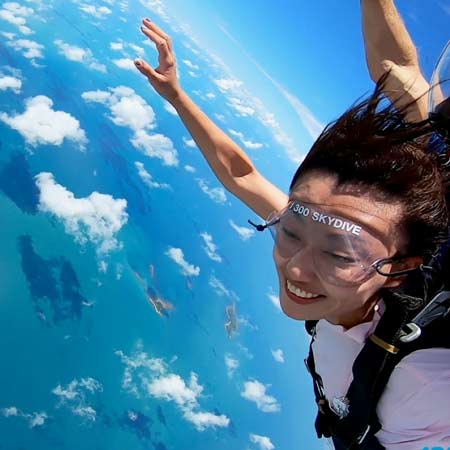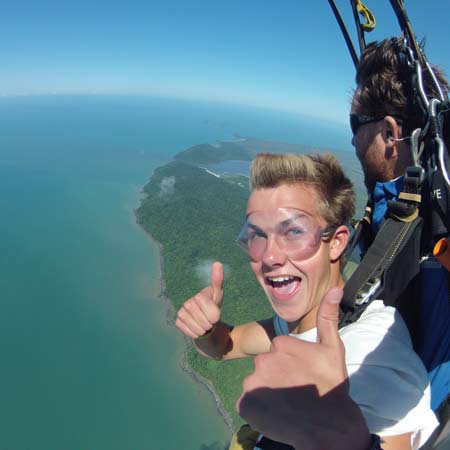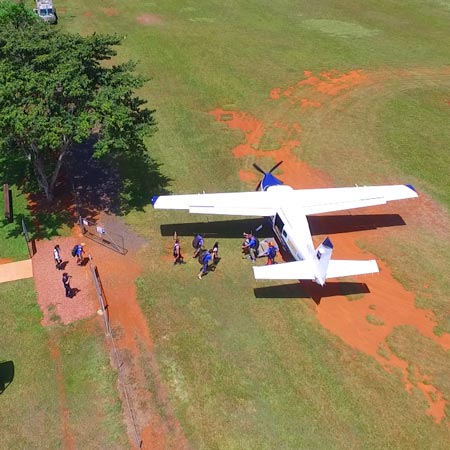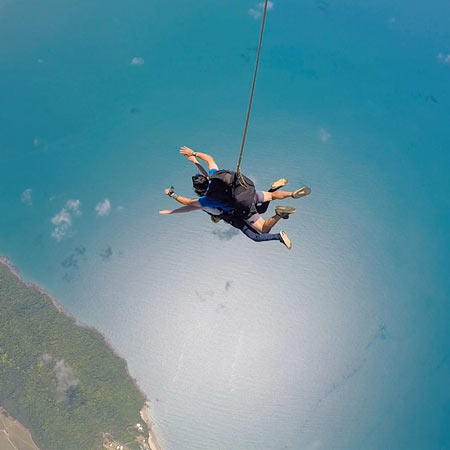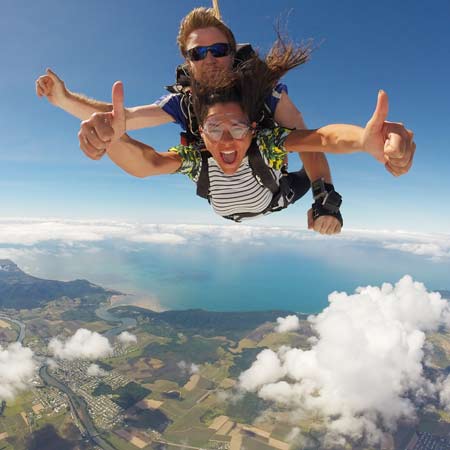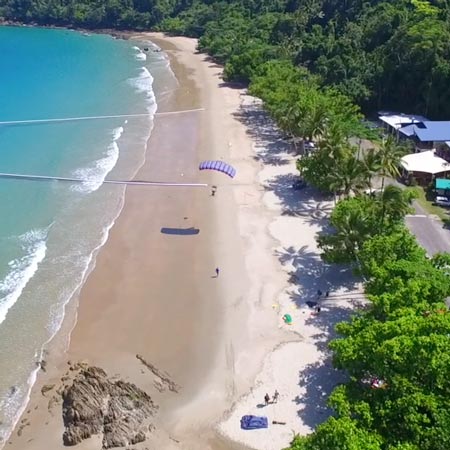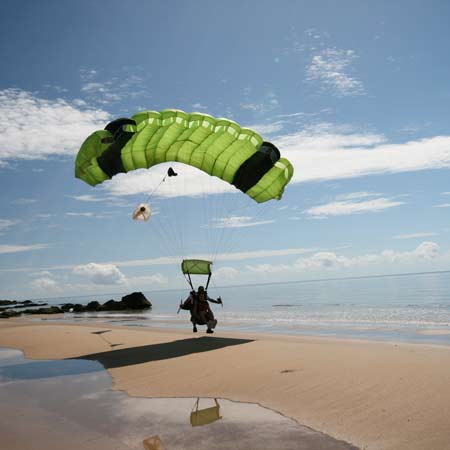 Duration: 2 Hours
Location: Mundoo, QLD
Product code: P8F7CT
Take your Cairns and Great Barrier Reef experience to the next level. Experience it from the sky!
You will make your own way to our skydiving centre at Mundoo (near Innisfail) where our staff will look after you. Once your registration details are confirmed, you will meet your tandem master who will harness you up and give you a safety briefing. Time to hop on the plane. During the 20 minute flight to altitude you will enjoy some of the most amazing views of the Great Barrier Reef and Tropical North Queensland. 3 minutes before exit time, final safety checks are completed. Time to go!
Experience the exhilaration of freefall for up to 60 seconds as you reach speeds of up to 200km/h. There is just no feeling like it! Then enjoy a serene parachute ride of 5 - 7 minutes. Experiencing the same views you had on the way up, but this time without windows! If you are feeling up to it, ask your tandem master for a turn at flying the parachute.
For just $30 extra you can choose Cairns' closest and most beautiful Beach Skydive at Etty Bay.
Your family and friends can be there to watch you land at either Etty Bay Beach or our tropical gardens at Mundoo.
This is an experience you will never forget.