Gift Voucher Tandem Skydive up to 14,000ft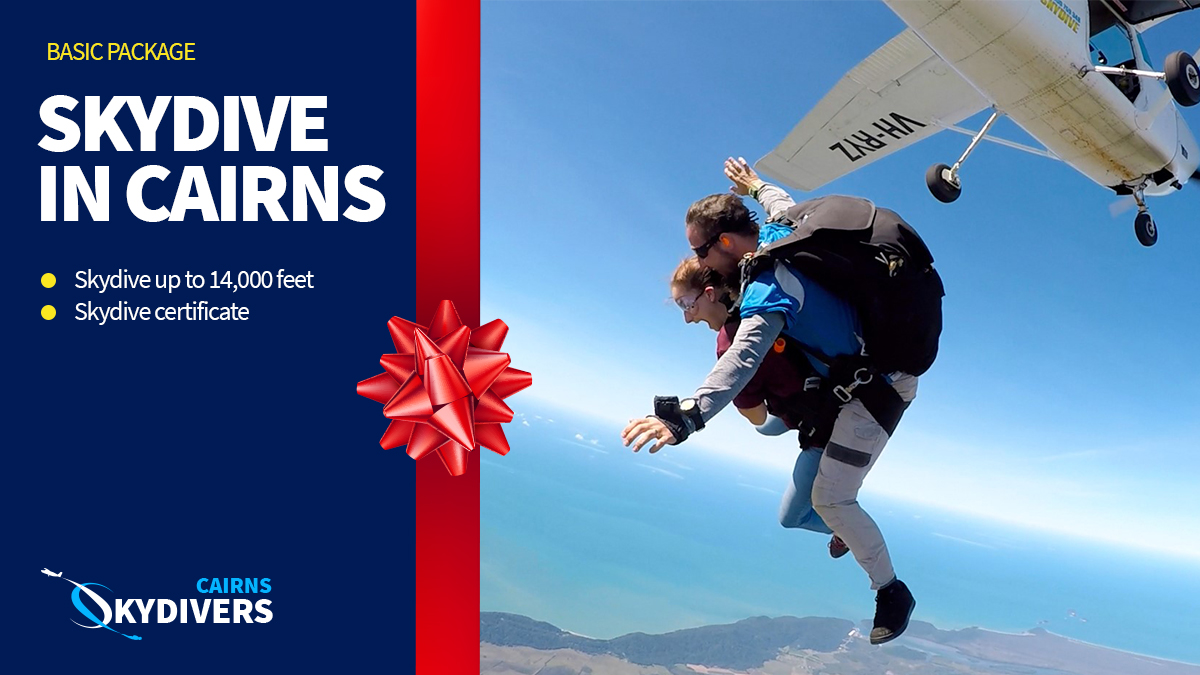 Give someone the best gift ever! A Tandem Skydive with Cairns Skydivers. Take in the beauty of Tropical North Queensland from the sky!
Drive to our skydiving centre at Mundoo (near Innisfail) or take our free airconditioned bus from Cairns City, or various hotels. Our staff will look after you every step of the way. You will meet your tandem master who will give you a safety briefing and fit your harness. Time to hop on the plane. During the 20 minute flight to altitude you take in beauty of the Great Barrier Reef and Tropical North Queensland. After final safety checks are completed, it's time to jump!!

The mind-blowing experience of freefall will last for up to 60 seconds, reaching speeds of up to 200km/h. Nothing compares to it! Topped off by a serene 5 - 7 minute parachute ride. With the same scenery as on the way up but without the windows. Ask your instructor for a turn at flying the parachute.
For just $30 extra you can land at Etty Bay Beach, one of Queenslands most beautiful beach landings. Or land in our tropical gardens at the skydiving centre. Whichever location you choose, your family and friends can be there to watch you. If you do wish to bring spectators, please call and check that we have room on our shuttle bus.
You will remember this experience for the rest of your life!