Gift Voucher Learn to Skydive (AFF Stage 1)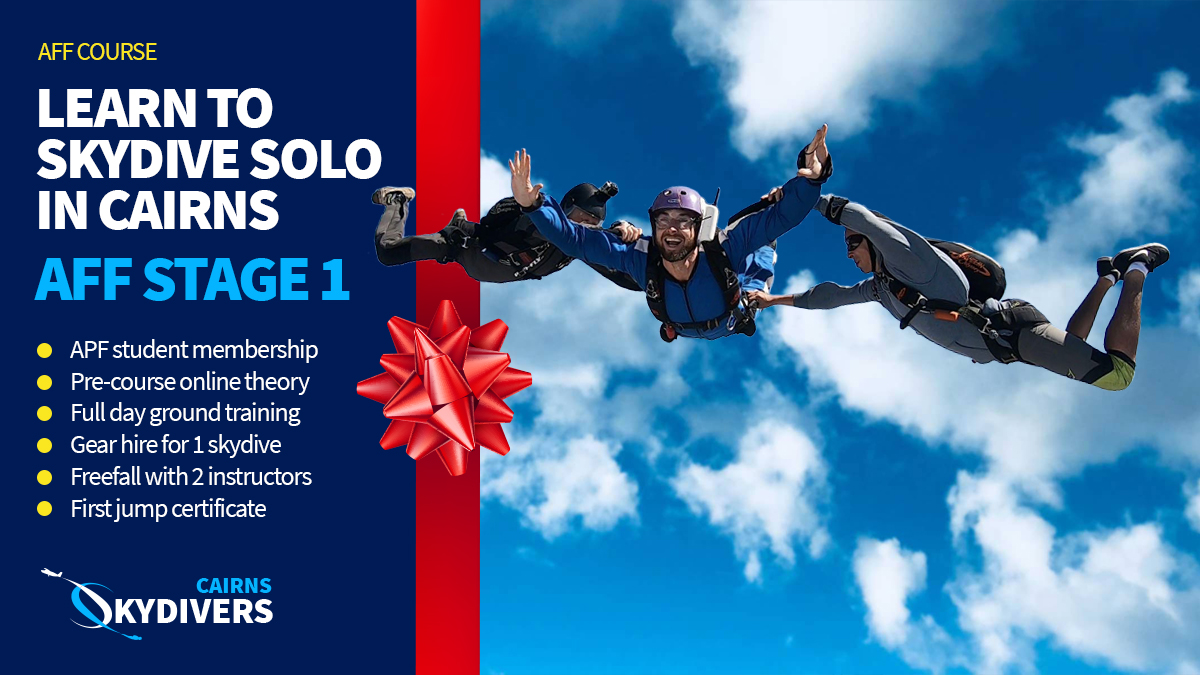 Location: Mundoo, QLD
Product code: PZNJZE
The perfect gift for the adrenaline seeker. Learn to Skydive Solo with Cairns Skydivers, part of Australia's largest skydive school. We have been training skydivers and skydive instructors for decades.
This gift includes a full day of classroom and practical training with one of our instructors, equipment hire, and your first freefall skydive. You will gain essential knowledge about skydiving equipment, freefall control, flying and landing your parachute, and emergency procedures. We cover everything required to safely complete your first freefall skydive. This course is the starting point to achieving an internationally recognised skydiving licence.
After your ground training is complete, usually the next day, you will put on your own parachute and complete your AFF Stage 1 skydive accompanied by two highly experienced skydiving instructors. Once your parachute is open, you will use the skills from your training to fly and land your parachute, with guidance from an instructor on the ground.
After landing, your instructors will give you a complete debrief of the skydive and hand you a certificate proving you completed your first freefall skydive! If you enjoyed yourself, we can prepare you for AFF Stage 2. After your initial training, each subsequent stage of the program requires a much shorter briefing of 15 - 30 minutes.