AFF Stage 1 Course in Cairns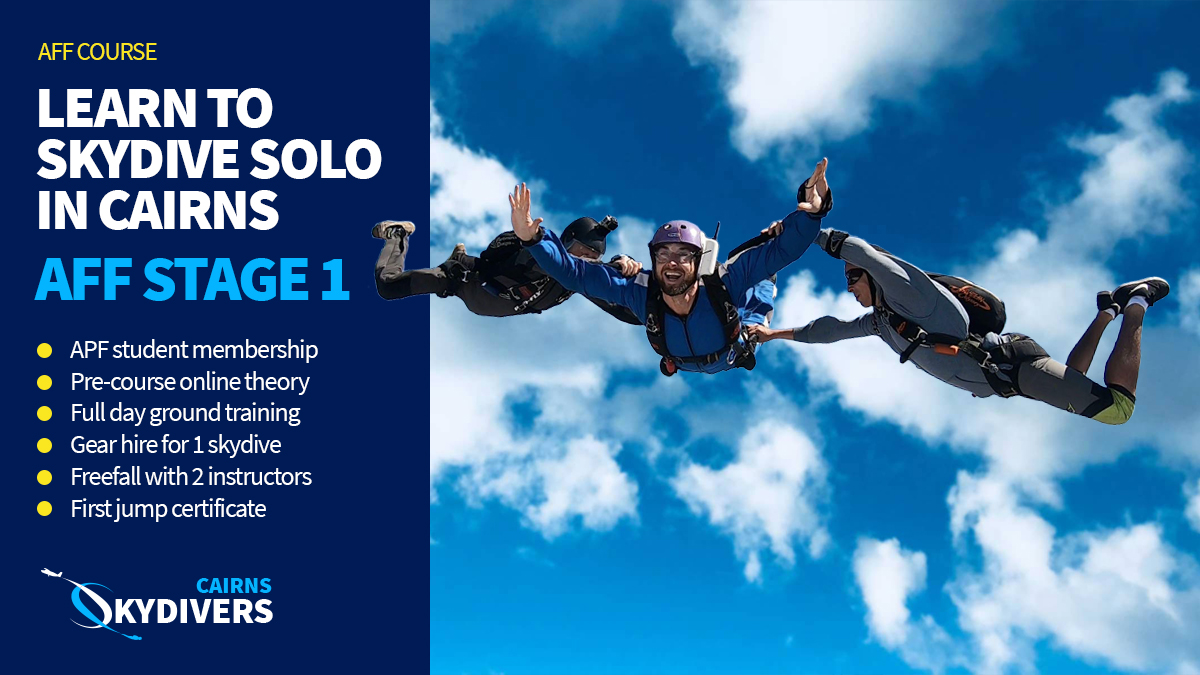 Duration: 8 Hours
Location: Mundoo, QLD
Product code: PBOGI1
When you Learn to Skydive with Cairns Skydivers, safety comes first of course, but fun isn't far behind! Learn with the Cairns branch of Australia's largest skydive training school. We have been training new skydivers and skydiving instructors for many decades.
The course involves a full day of practical ground training with one of our instructors, preparing you to jump out of a plane. You will gain essential knowledge around equipment, freefall, flying your parachute and emergency procedures. We cover everything you will need to know to safely perform AFF Stage 1, and provide you with a solid theoretical foundation for working toward your first skydiving licence. You will be assessed on your knowledge and your ability to perform the freefall tasks and your emergency procedures.
On the day of your skydive we will run through a number of rehearsals with you to ensure you are ready to jump. You will then put on your own parachute and be accompanied by two instructors on your first freefall skydive. We will provide guidance in flying your parachute back to the ground.
Back on the ground your instructors will give you your certificate and do a full debrief of your skydive with you. If you decide that skydiving is for you, then it's time for AFF Stage 2!